Mountain Edits is a New Zealand based photo editing company, specialising in
weddings and events.Weddings and events are hard work! And nothing saps creative energy like hours and hours sitting in front of your computer! Why not give that job to us - and get your free time back!Got a mountain of edits? Let us take care of it!
Who we are
Mountain Edits is run by me, Greg Campbell, a wedding photographer with more than 10 years in the business. I realised that I was spending a lot of time training people to help me with my edits, only for them to have nothing to do in the winter - so they'd go off and get 'real' jobs! I needed a way to keep people busy in the off season and since New Zealand's winter is most people's summer - Mountain Edits was born! Currently we are a team of three, all of whom are working content creators and editing experts.
Here's a rare photo of my main editor Gabby and me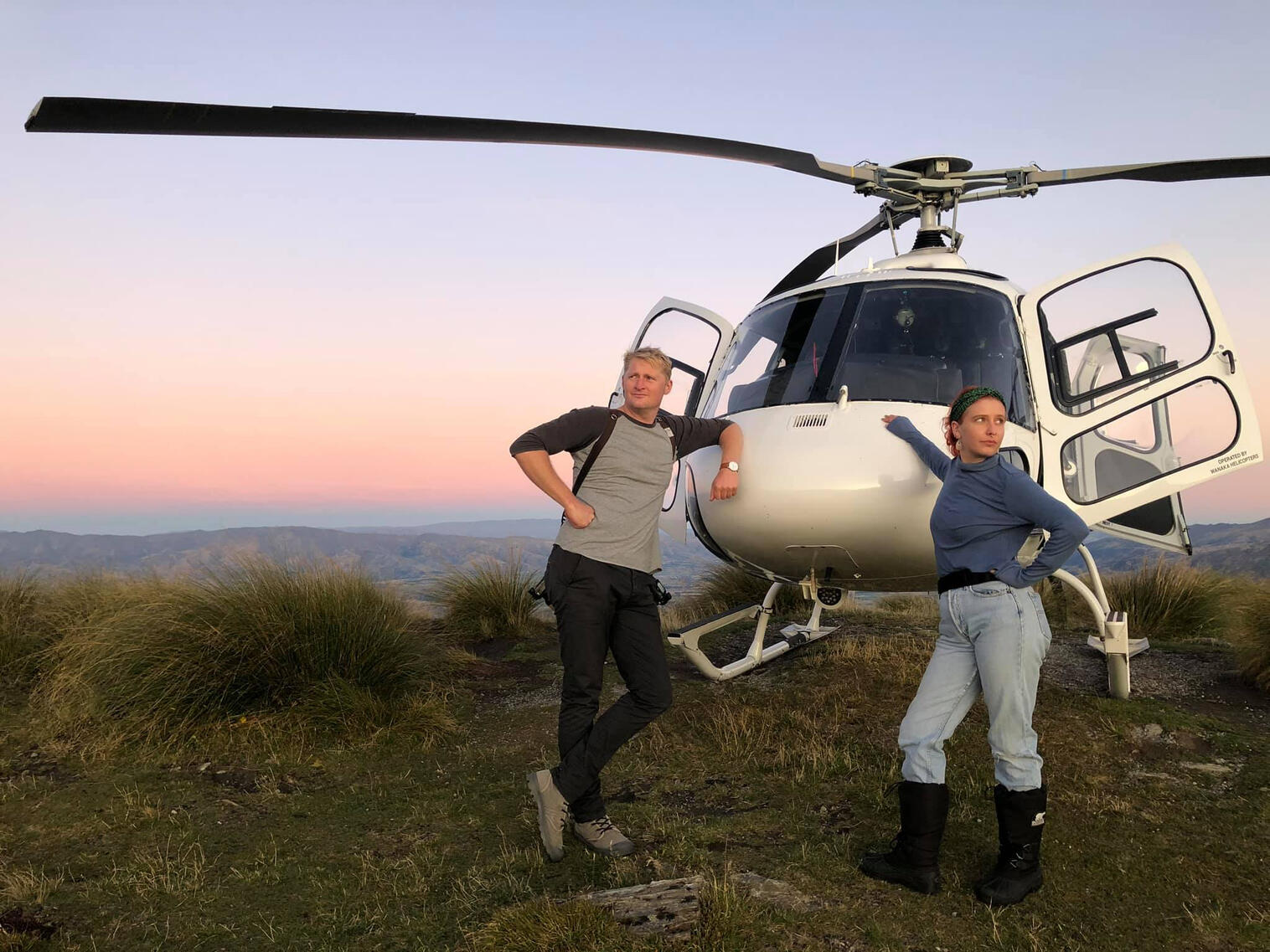 Photo editing
How it works
It's super easy! Using Lightroom, you send us a catalogue with Smart Previews using an online platform like Google Drive. We can then do all the edits and send the finished catalogue back for you to import. So easy! We have a step-by-step guide to help and are always available if you need more help.
What's included
Standard editing of images includes the application of a preset, cropping, straightening, exposure and white balance adjustments, as well as a small amount of basic spot and patch use.
Editing time
Our usual editing turnaround is 2-3 weeks.
Pricing
Photos
Culling - $0.04 per photoEditing - $0.40 per photoAs an example, culling 3000 photos down to 800 is $120, and editing those 800 is $320, so $440 in total.
---
Pricing is in New Zealand dollars so please use the handy currency converter below to get your local price. All payments are made up front.Payments can be made via Stripe using VISA or Mastercard with no extra fees.New Zealand customers can also send payment via local bank transfer.
Ready to get started? Get in touch with us below!